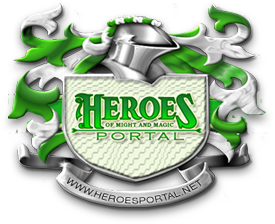 Welcome
Welcome to HeroesPortal! Our portal is dedicated to the game "Heroes of Might and Magic" and all its applications, as well as copyright addon.
If you're new to our portal – we recommend to visit the section F.A.Q.. It contains the answers to frequently asked questions. The main difference between our portal to other Internet resources is a virtual world with its own rules and laws, which we call "Heroes lands.
Even if you're not a virtuoso of the net game, but know how to beautifully express a thought or a map that you have the opportunity to gain the status of virtual money, which we denote by the symbol @ and call "arrobas". You can raise your rank on the Portal, but becoming feudal, get ready for what you have to defend their land in tournaments and duels. The property that you own on our portal, is becoming more valuable every day.
See, read, think and stay to live in the "Land of Heroes".
Yes, Lady Luck will smile to you!
С Днем Дочерей Неба!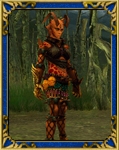 Отец-Небо, славный родитель воздушных стихий, любит всех своих детей - от легкого бриза, до яростного тайфуна, от слабой дымки, до грозных кучевых туч, от Воздушного Элементаля, до Посланника Воздуха. Но Дочери Неба, приемные дети из рода человеческого, занимают особое место в его сердце! Ибо они, отказавшись от благ земных, приняли дары небесные, связав себя с могучим Отцом через магию Крови! Поздравим Дочерей Неба с удачным выбором новой семьи, (ибо жить с орками тоже не сахар), и напомним, что бить молнией, конечно, хорошо, но гоблинская жизнь - дороже!
Society events

You have learned a terrible secret? Have witnessed the incredible events of The Land of Heroes? Possess the luxurious details from the life of the Magisters Tournament? Then boldly up the pen! Then boldly up the pen! For every interesting and published here a message you update your personal account for 1000@! Carrier pigeon with your version of events are always welcome in Magistry.

02/17/2006Lady Airmage
Airnews, Issue 7
(translated by lady Ara and sir Kirinyale Goldfire) Devoted to Salomeya, my dear friend and companion. A Short lull in the HeroesLands has been interrupted by the main trouble-maker of all times – rust dragoness Salomeya, and as usual it was great. ...
Detailed

04/19/2005Lady Ara
Mermaid tree
-… If you plant seeds, the flower will grow. And if you plant a tree, a big tree will grow. But I wonder, what will grow if you plant lady? – Sir Paulik asked, sitting one evening in the Tavern. Lady Ara raised her eyes for a moment and answered: - ...
Detailed

03/17/2005Sir Gorbik
Subscribe www.heroesportal.net
An orc in a green cloak where one could read the inscription www.heroesportal.net embroidered in gold was in the room at the very top of " tower of time " of the Capital of HeroesLand and looked at the huge sand-glass enclosed in a sophisticated ...
Detailed
Chronicles archive