Welcome to HeroesPortal! Our portal is dedicated to the game " Heroes of Might and Magic" and all its applications, as well as copyright addon.
If you're new to our portal - we recommend to visit the section FAQ. It contains the answers to frequently asked questions. The main difference between our portal to other Internet resources is a virtual world with its own rules and laws, which we call "Heroes lands".
Even if you're not a virtuoso of the net game, but know how to beautifully express a thought or a map that you have the opportunity to gain the status of virtual money, which we denote by the letter and call @ "arrobas". You can raise your rank on the Portal, but becoming feudal, get ready for what you have to defend their land in tournaments and duels. The property that you own on our portal, is becoming more valuable every day. accumulated 100 000@, you can exchange them for real money!
Payments temporary stopped.
See, read, think and stay to live in the "Land of Heroes".
Yes, Lady Luck will smile to you!
Tourney's calendar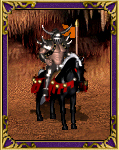 M
T
W
T
F
S
S
1
2
3
4
5
6
7
8
9
10
11
12
13
14
15
16
17
18
19
20
21
22
23
24
25
26
27
28
29
30
31
С Днем жителей Подземных Царств!
Говорят, что где-то в Землях Геройских можно сыскать тайные Царства, где живут могущественные чернокнижники, темные эльфы и очень 'скромные' монстры. Но по слухам, дорогу в эти тайные царства-континенты Warlock, Dungeon, Asylum, могут найти лишь самые смелые, отважные и умные! Тамошние аборигены часто бывают в Таверне, но хорошо умеют хранить секреты о расположении родных краев. Но сегодня, один раз в году, обитатели подземелий празднуют День открытых дверей, когда все желающие могут убедиться в их существовании! Поздравляем наших скромников, с очередным выходом 'в люди'!